hilma af klint : paintings for the future
$83
Swedish artist Hilma af Klint, began her journey with spiritualism and was rapidly consumed by it in the year 1879. After completing her training at the Royal Academy of Fine Arts in Stockholm, Hilma joined a group known as "The Five" who spent their days drawing and deriving messages received by "High Masters", the spiritual guides they channeled. Overtime, she became involved in occult movements and began painting exemplified pieces of art during her séances. When she passed away in 1944 at the age of 81, she left behind more than a thousand paintings and works on paper and canvas, believing the world was not yet ready for her art. Today, Hilma af Klint (1862–1944) is considered to be a pioneer of abstract art.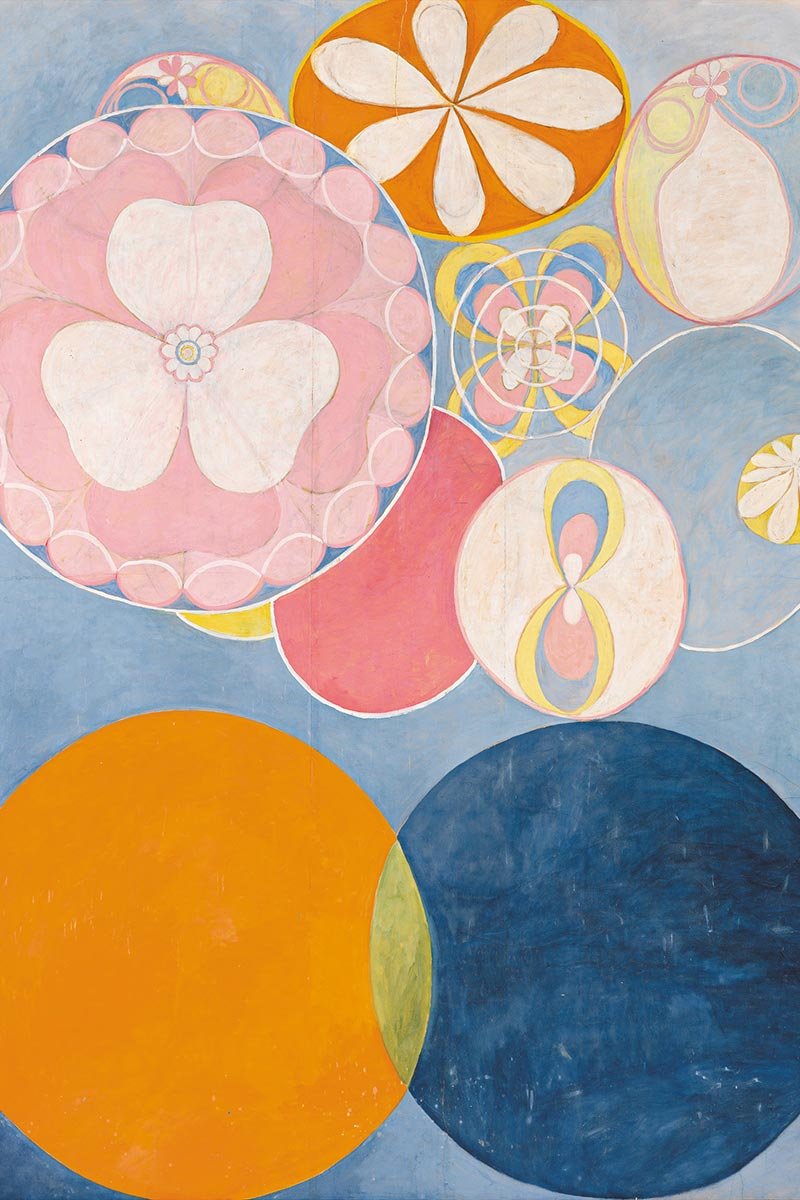 Review by Michael Pearce for Mutual Art:
"Paintings for the Future is a bright, colorful catalogue of the work of the Rosicrucian Hilma af Klint, produced to accompany an exhibit at New York's Guggenheim Museum in 2019. At her best [Hilma] af Klint painted huge and lovely, light-filled images that she believed were given to her by spiritual "Secret Masters," who helped her to clairvoyantly "see" them as she made them. Although made a hundred years ago, they resemble the atomic age abstractions of the 1950s and 60s—fluid, curving forms, a cheerful palette, and a tendency toward floral, naïve psychedelia.
They are transcendent spiritual paintings intended to decorate a theosophist temple af Klint was instructed would one day be built in the form of a spiral rising toward the heavens. She kept them hidden for twenty years after her death, and it took sixty years for them to be shown. The huge paintings she made for the temple are really lovely, while her smaller pieces are disappointingly crude and didactic diagrams."
available only in india