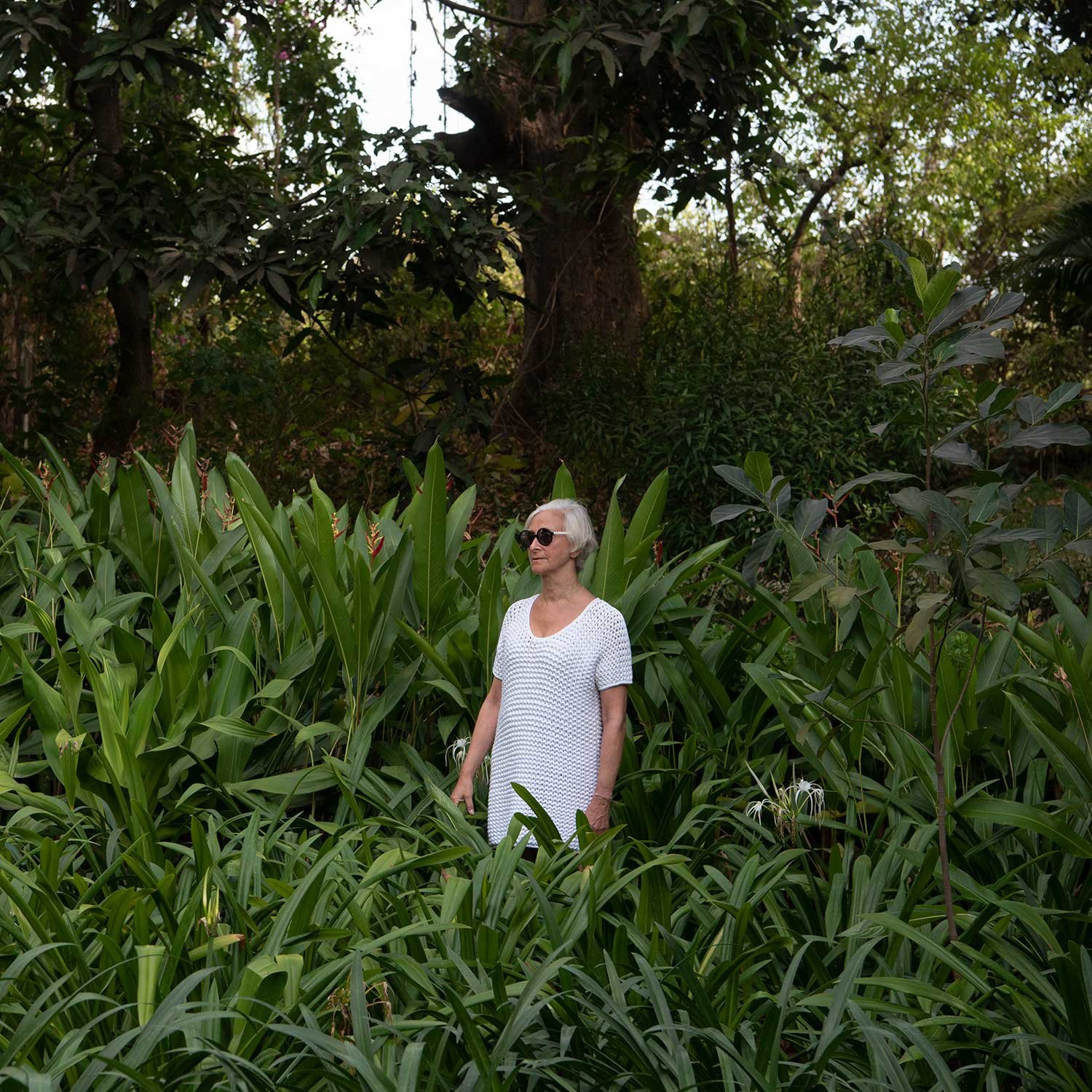 "To comprehend art is to confide in a constant" said Anni Albers in 1984. Josef and Anni, two lovebirds and pioneers of 20th century modernism, met shortly after Anni's arrival at the Bauhaus in Germany in 1922. At the time, Josef had been practicing as a sculptor and furniture designer, making glass assemblages for houses and buildings. Anni enrolled in the weaving workshop at Bauhaus, and met Josef as a mentor who helped her practice for the admission. A rebellious and ingenious Anni quickly invented herself as a bold abstract artist, introducing overlapping lines and patterns in her work. She experimented with raw materials and components of sculpture texture as the source of design and beauty.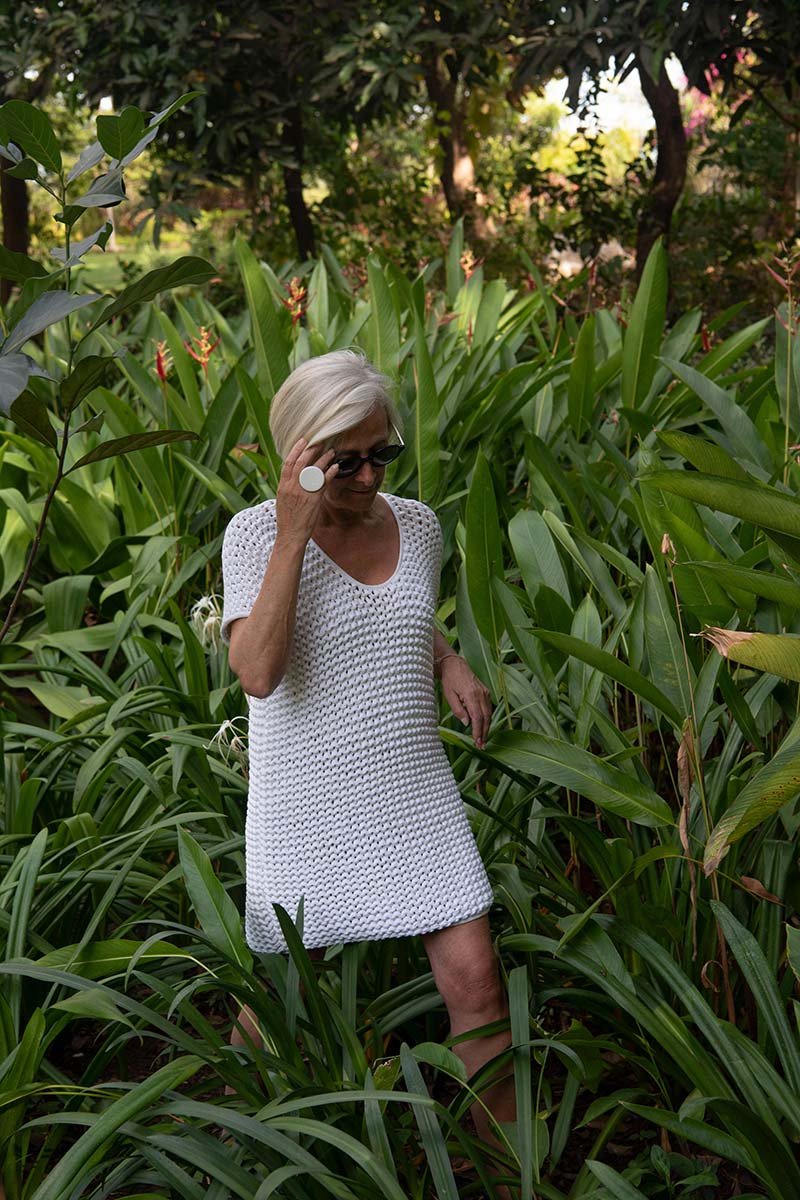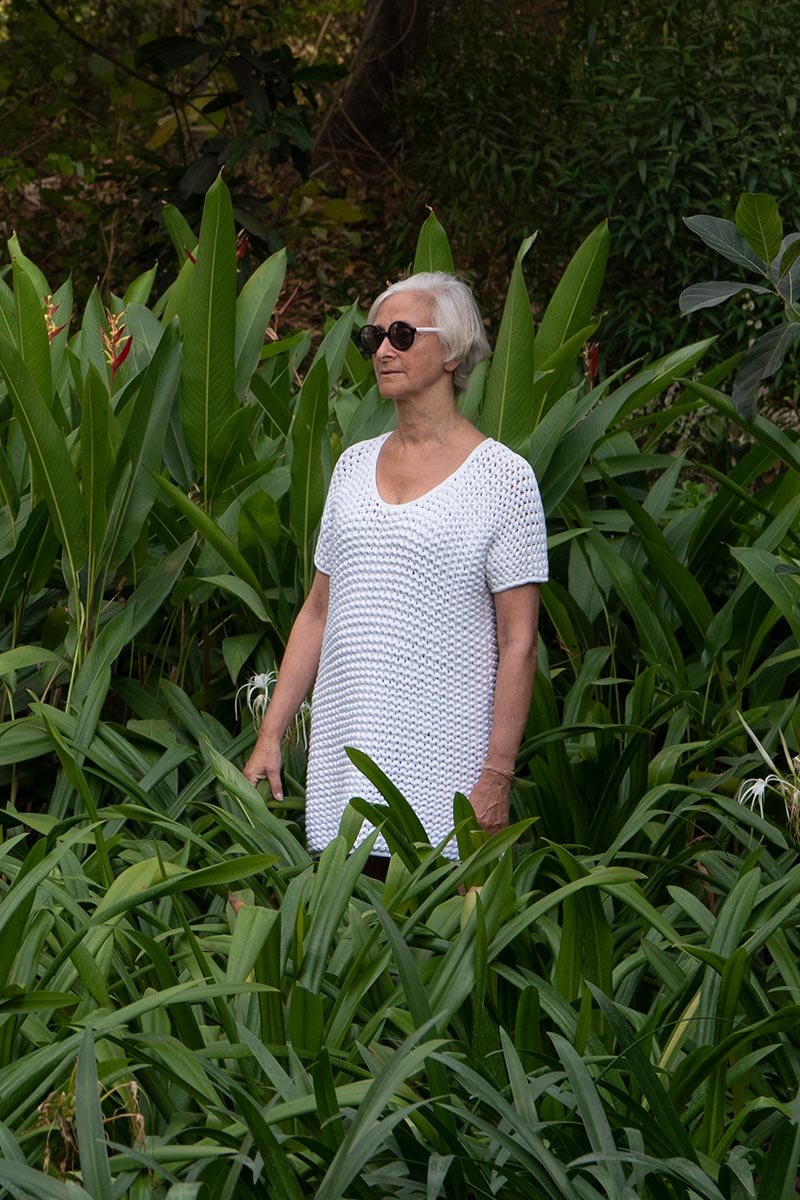 As an homage to their enmeshed lives, we created our unique tight-knit technique. We cut up our Cloud Cotton fabric into long strips, stretching and creating tension as hand-sculpt. With an added bit of dimensionality, this dress feels like an object on the body. A modern spin on formal whites, we envision it to be a part of those extra special occasions—like civil weddings, and as an accomplice when renewing vows. In black, it becomes a timeless part of your wardrobe, perfect for evening parties.
Sizing and Styling Guide: 
The model's height is 5'5 ft and she comfortably fits into a size XS-M. It is woven in our soft t-shirt fabric, and is tailored to fit you with a bit of room. It looks good paired with a classic pair of heels and chunky jewels. Before you choose to buy this style online, we encourage you to reach out to us on team@obataimu.com offline with a photograph of yourself—to help us guide you pick the correct size—since each piece is made to order and is not eligible for an exchange / return / refund.