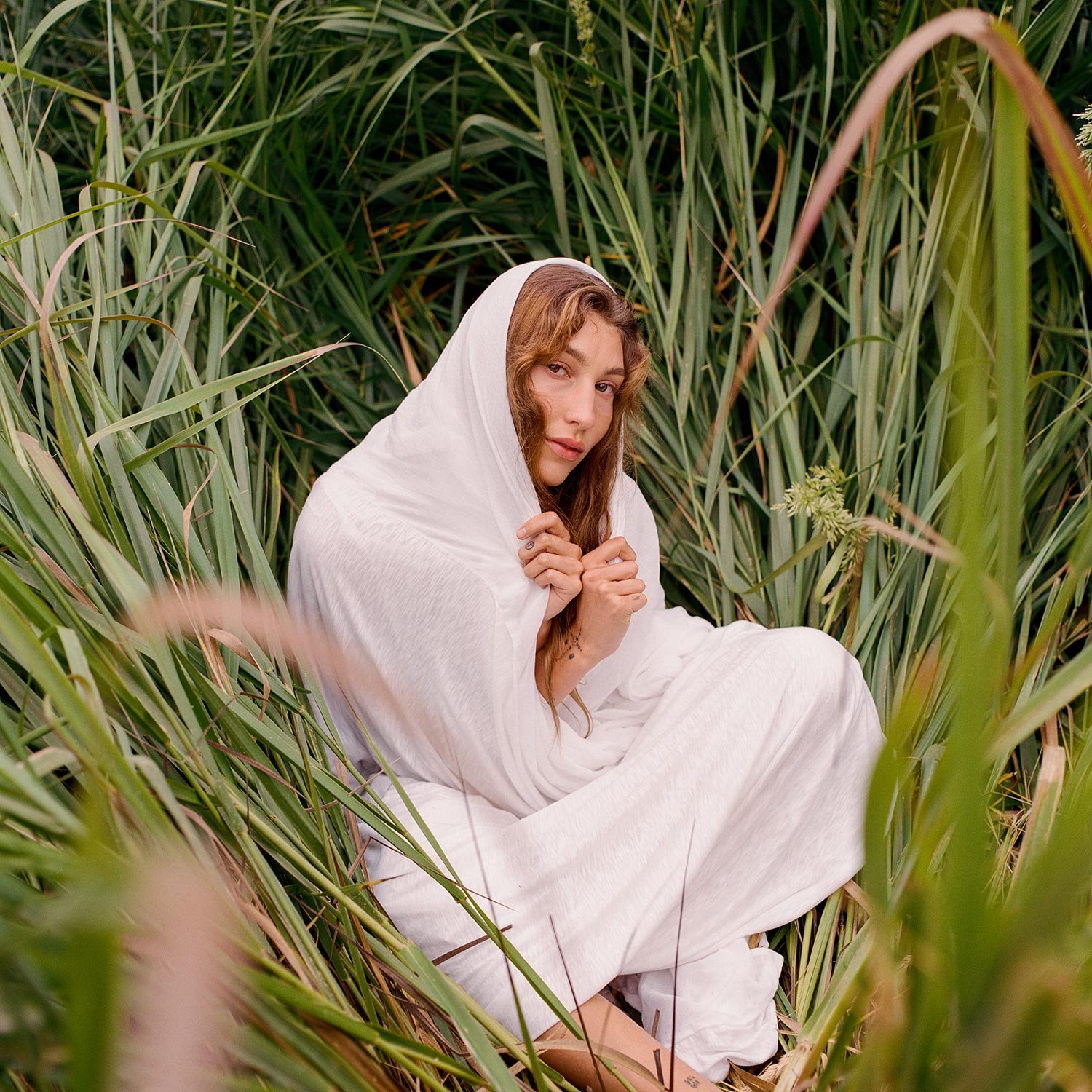 In this bizarre moment, in our world, where we are always connected yet—rarely in touch—we miss being tickled. 'Touch' is fast disappearing in modern adult life as a response to digitization and physical alienation. We see a future society where touch re-emerges as our primary instinct. Infants are wrapped in swaddles to simulate the safety of a womb. Children hold on to their security blankets—as adventure companions. This blanket is a tool for grown-ups to 'switch-off', and take a digital detox. We want to provide your body with an immediate environment for relaxing physically and mentally.
You may extend it to yourself as a gesture of self-love. Intended for nap-spurts at any point, day or night, it is double-sided. One side is an Aeromul (cool and light as air) the other side is a Naked Slub (cozy and soft as a baby's bottom). The length, breadth and stretchiness has been adapted to wrap around you and occupy the weight of a human hug.
The tighter the wrap, the tighter the hug.