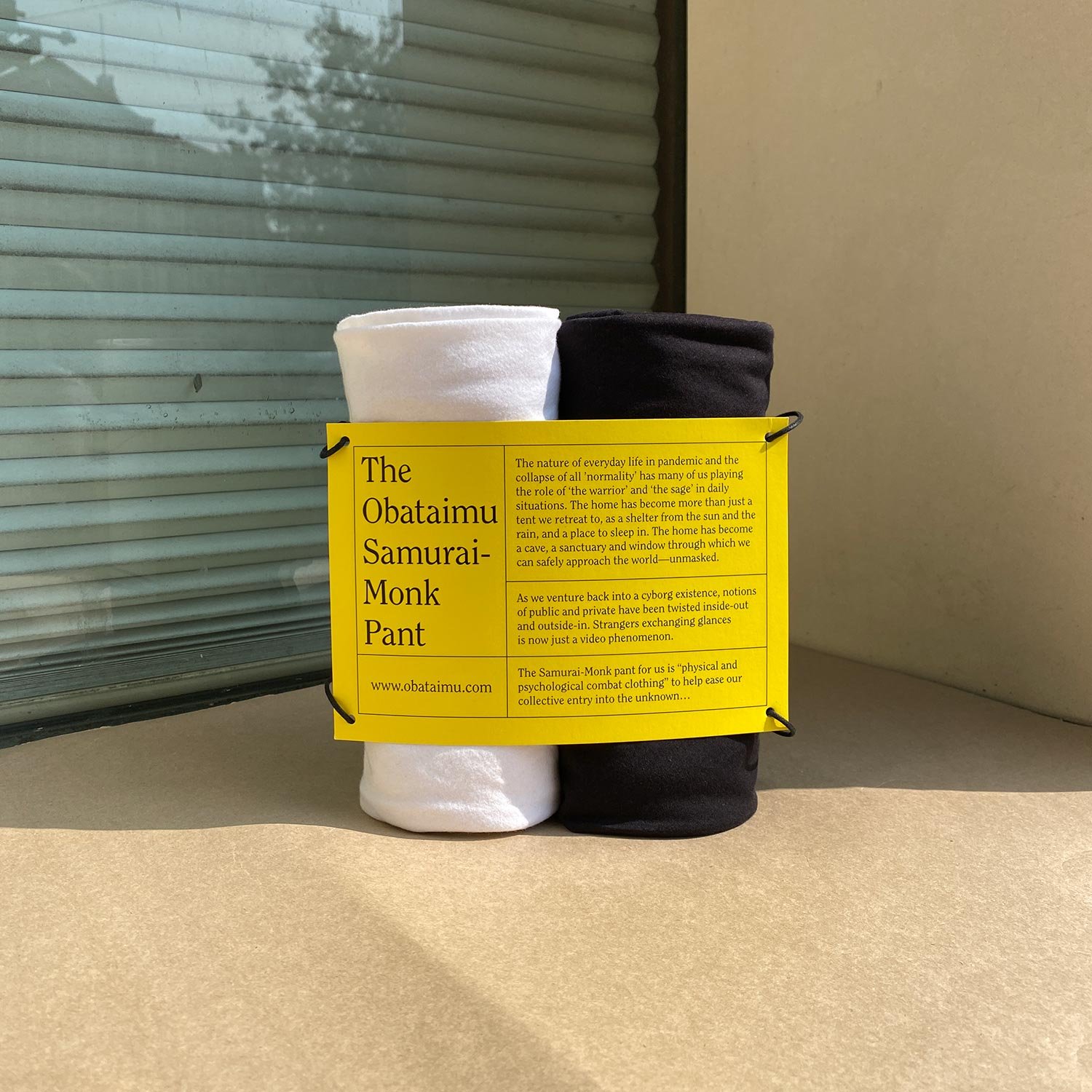 The nature of everyday life in pandemic and the collapse of all 'normality' has many of us playing the role of "the warrior" and "the sage"; in daily situations. The home has become more than just a tent we retreat to, as a shelter from the sun and the rain, and a place to sleep in. The home has become a cave, a sanctuary and window through which we can safely approach the world—unmasked.
As we venture back into a cyborg existence, notions of  public and private have been twisted inside-out and outside-in.  Strangers exchanging glances is now just a video phenomenon. The Samurai-Monk pant for us is "physical and psychological combat clothing" to help ease our collective entry into the unknown…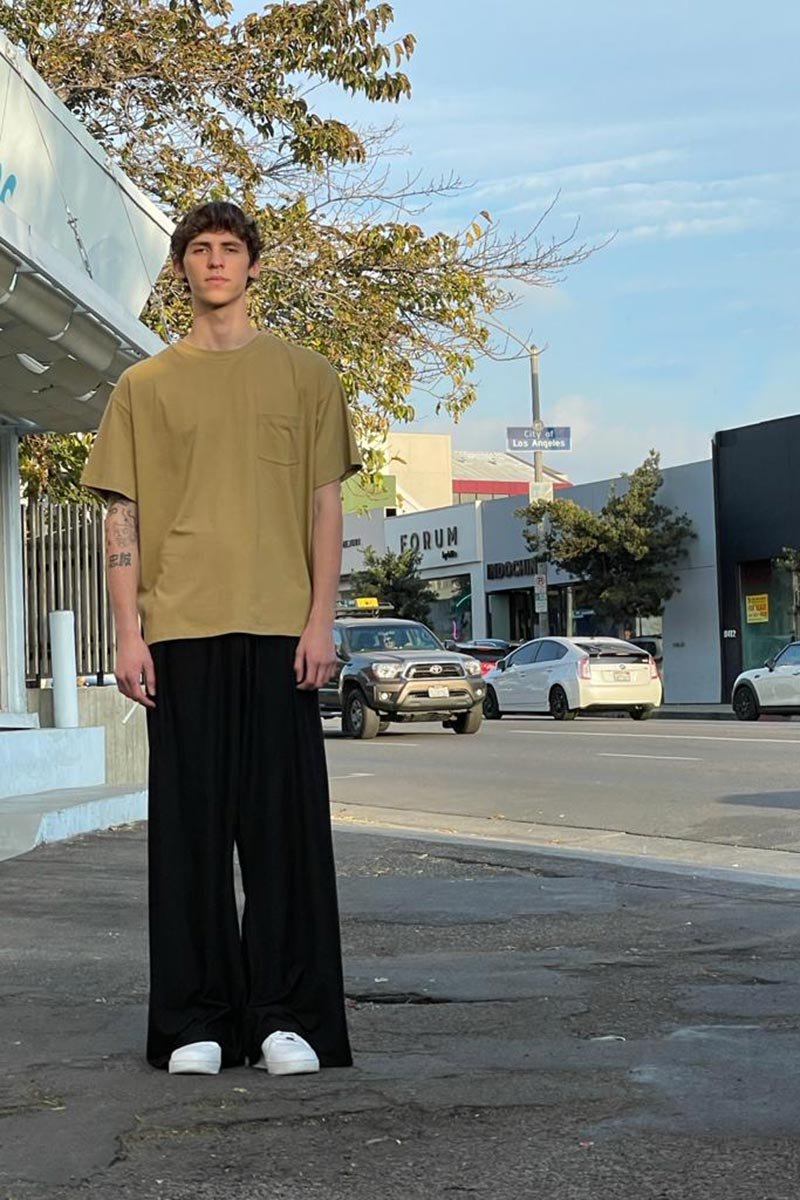 The fabric is our very delicate and soft Cloud Cotton; washed over and over (re-cycling the water at an effluent plant) to feel like a ten year-old tee shirt that is so comfy you cannot part with it (even though it's brand new).  The Obataimu Studio, conceived in Tokyo, based in Mumbai fuses studies of Japanese and Indian aesthetics and practices with a contemporary twist. The word 'Obataimu'; itself means overtime or extra-time in Japanese. We obsess over the idea of putting extra-thought into everything we make; considering the experience of making something more valuable than the product itself.