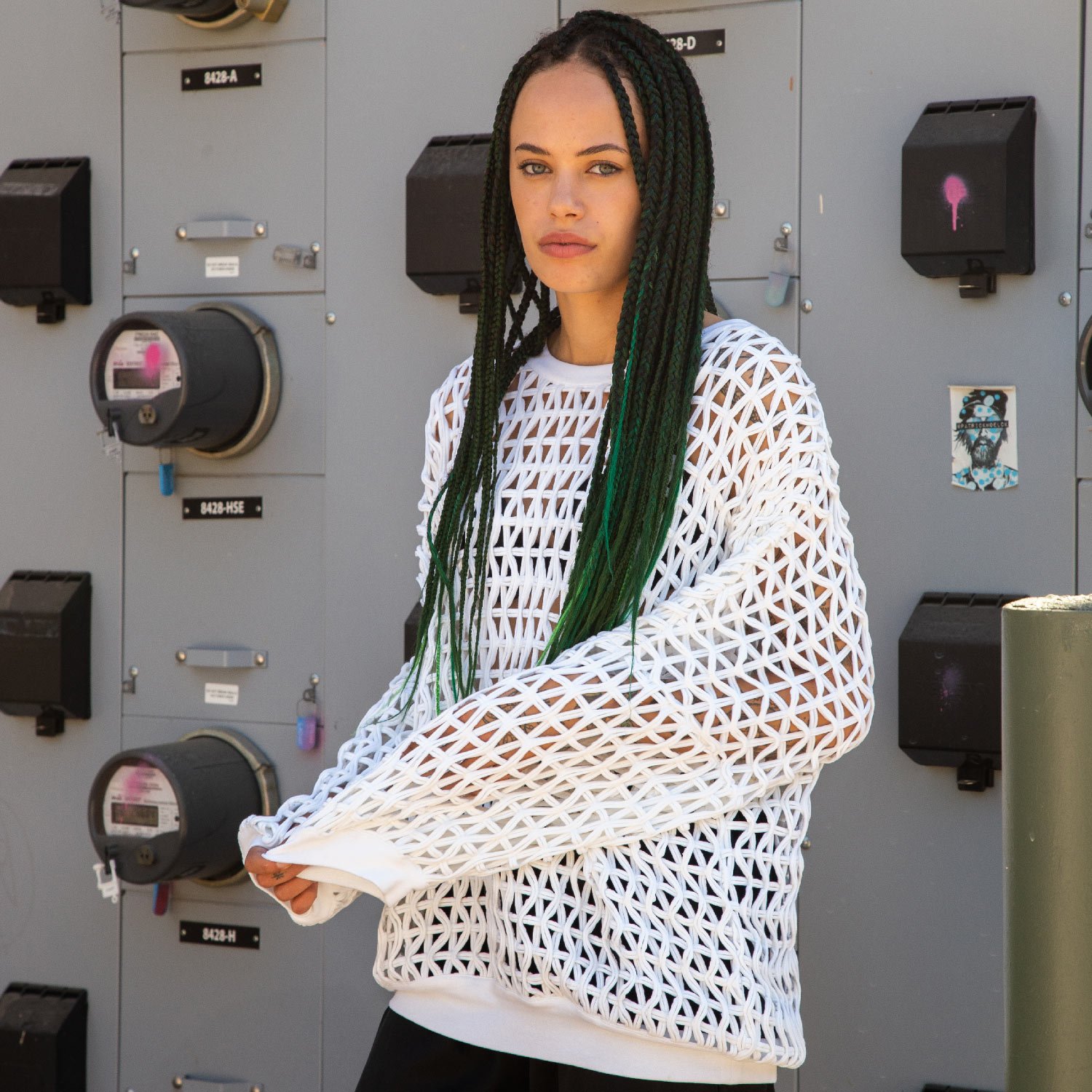 Our inbred lattice technique is inspired by the work of German architect Frei Otto, who laid the foundation for contemporary lightweight architecture. His interest in natural phenomena such as stretchy soap bubbles translated into man-made forms that appeared incredibly flexible and elegant. Otto's transparent membranes—like cable mesh in continuous arrangement—could be stretched across an entire dock with a single central support, or suspended as a low-hanging curve. He was a pioneer of textile architecture.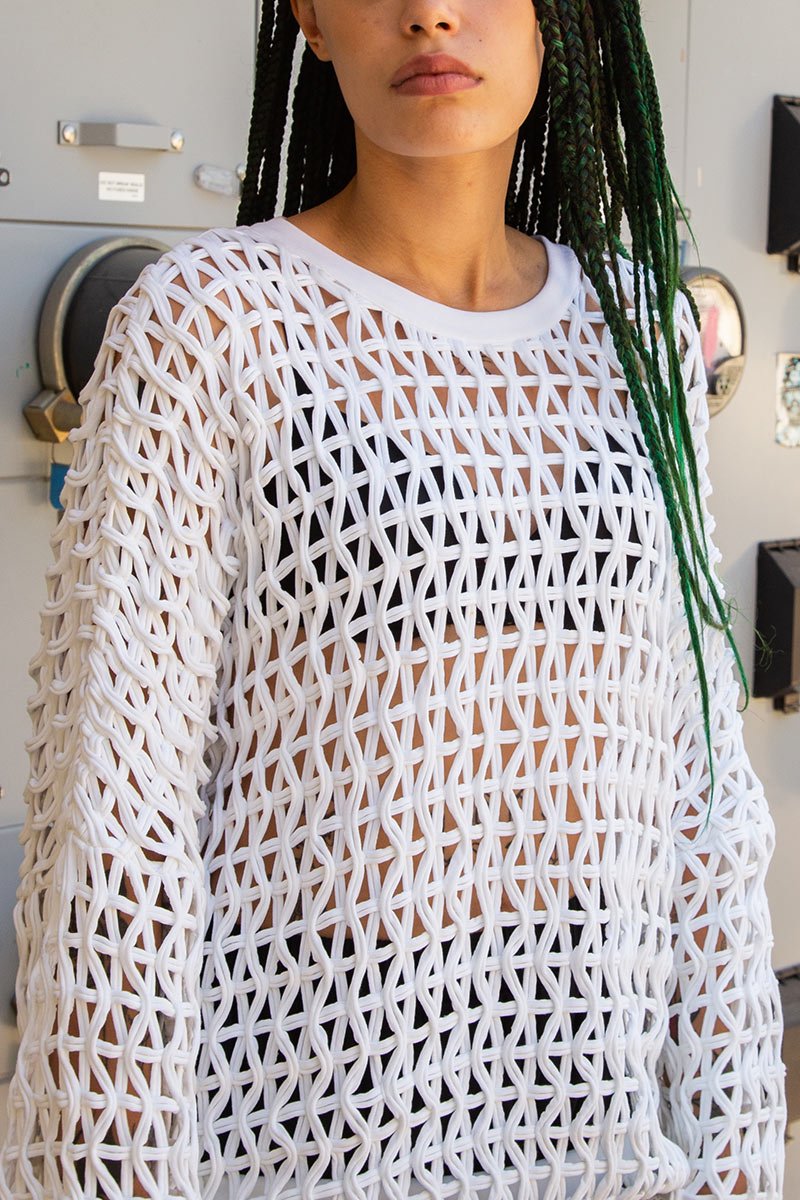 What if architecture could be as elastic as a t-shirt being pulled over your arms? We cut up our Cloud Cotton t-shirt fabric into strips, and then carefully stitched them together by hand in an intricate lattice pattern. With this technique, we crafted an oversized sweatshirt which features a comfortable neckline with built-in structure; cuffs and a bottom band with a bit of give to slip over you with ease. It becomes undeniably versatile with its relaxed shoulders, and can be manipulated to reveal just as much as conceal.
Sizing and Styling Guide:
The model's height is 5'7 ft and she comfortably fits into a size S. This sweatshirt is designed with a bit of room and looks good worn true to size. If a statement sweatshirt is what you are looking for, reach out to us and we can help guide you on how to accurately size this style. The model is wearing it with the to kiss a mermaid (slinky lounger) in classic white on black. You can even choose to layer it over the future is braless (racerback). Or, throw it over a contrasting bra if you are feeling bold. It looks great with a pair of white sneakers, or classic heels. Before you choose to buy this style online, we encourage you to reach out to us on [email protected] offline with a photograph of yourself—to help us guide you in picking the correct size—since each piece is made to order and is not eligible for an exchange / return / refund.