buckminster fuller study
$450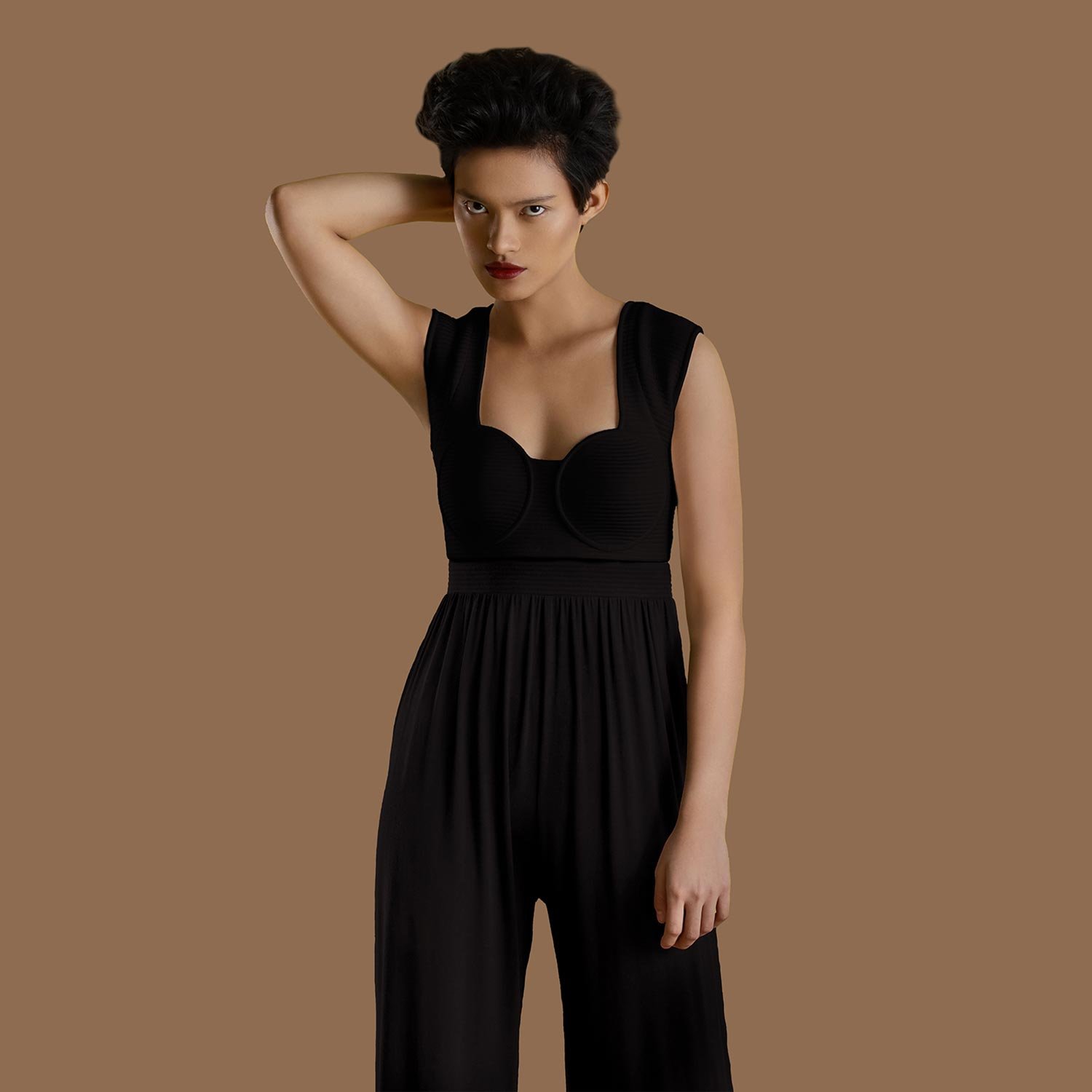 Buckminster Fuller gave birth to some of the most radical projects the world has ever seen, devoting much of his extraordinary life on a quest to find order in the universe. To him, architecture was the closest thing to help navigate the intricate systems of society and its development. He invented the Geodesic Dome, calling it "nature's own coordinate system". This lightweight structure was built for easy assembly allowing it to morph and stretch into new adventurous spaces. The material efficiency, structural integrity, and adaptability were the key ingredients to what Fuller hoped would eventually become a sustainable design intervention.
Following in the footsteps of Buckminster Fuller, this jumpsuit is designed with the formal complexities of geometry in mind. It is crafted using our special technique of hand-quilting, creating ergonomic structure with every stitch. The piece is made in our most adaptable fabric, arching and bowing along the curves of the female body. It has a zipper at the back for structural integrity and an elasticated waistband that sits along your mid-waist.
Sizing and Styling Guide:
The model's height is 5'8 ft and she comfortably fits into a size S. Made in our Yoganomic Modal fabric, it sculpts the female figure. It looks best worn true to size without a bra. So if you are a size S, buy an S. We encourage you to reach out to us on team@obataimu.com offline with a photograph of yourself if you need to in picking the correct size—since each piece is made to order and is not eligible for an exchange / return / refund.