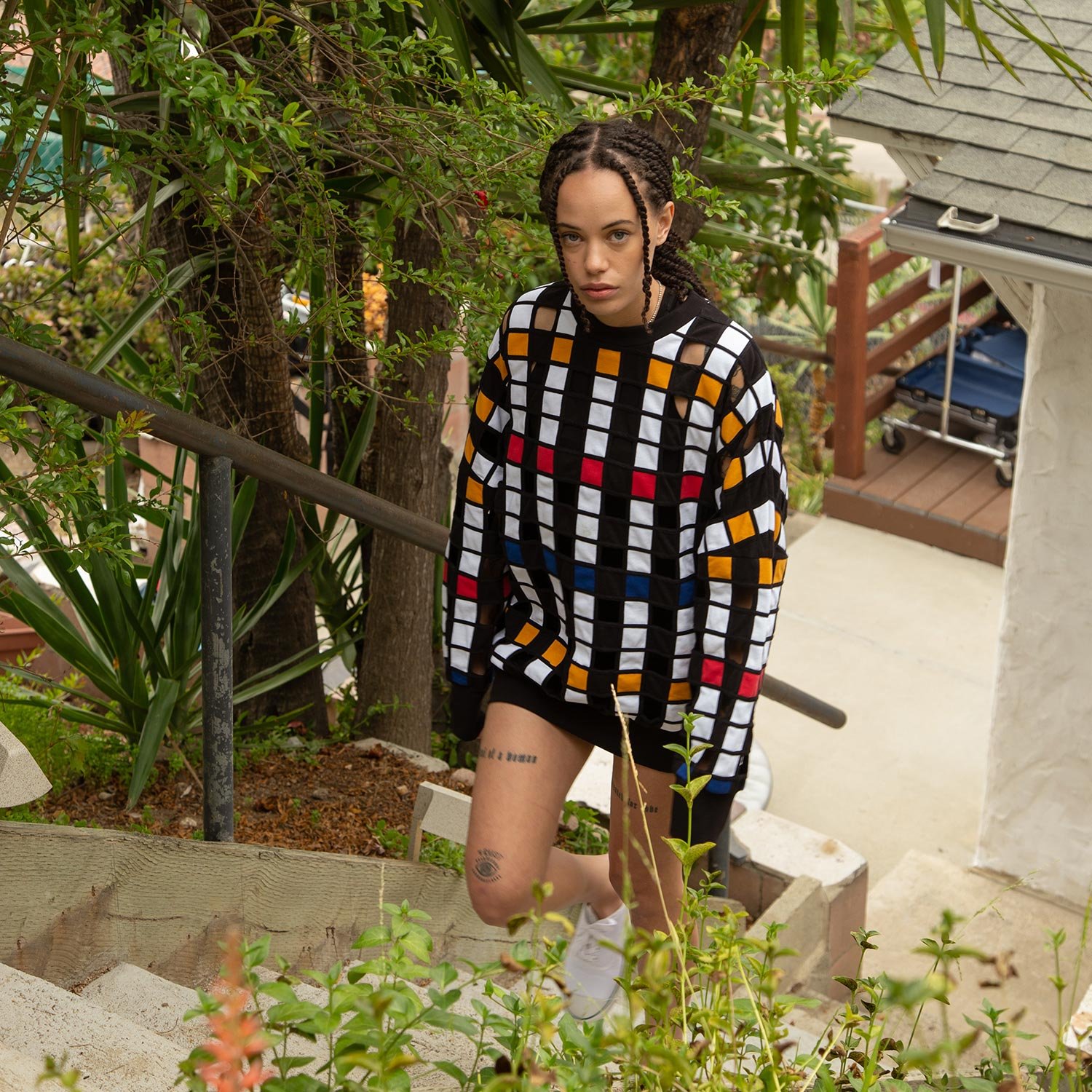 An ecologist at heart, Roberto Burle Marx created vast gardens of planting palettes like no other, experimenting with native flora and local botanical species. He described design "as a way of painting with vegetation"; overlapping paintings, tapestries, ceramics, sculpture, and even folk art with mapping, landscape architecture and urban planning. Touch, sound, fragrance and the passage of time were also important aspects of his process. "To be a landscape architect is to mitigate the loss of the primeval garden and repair the rift between humanity and nature," said Roberto Burle Marx.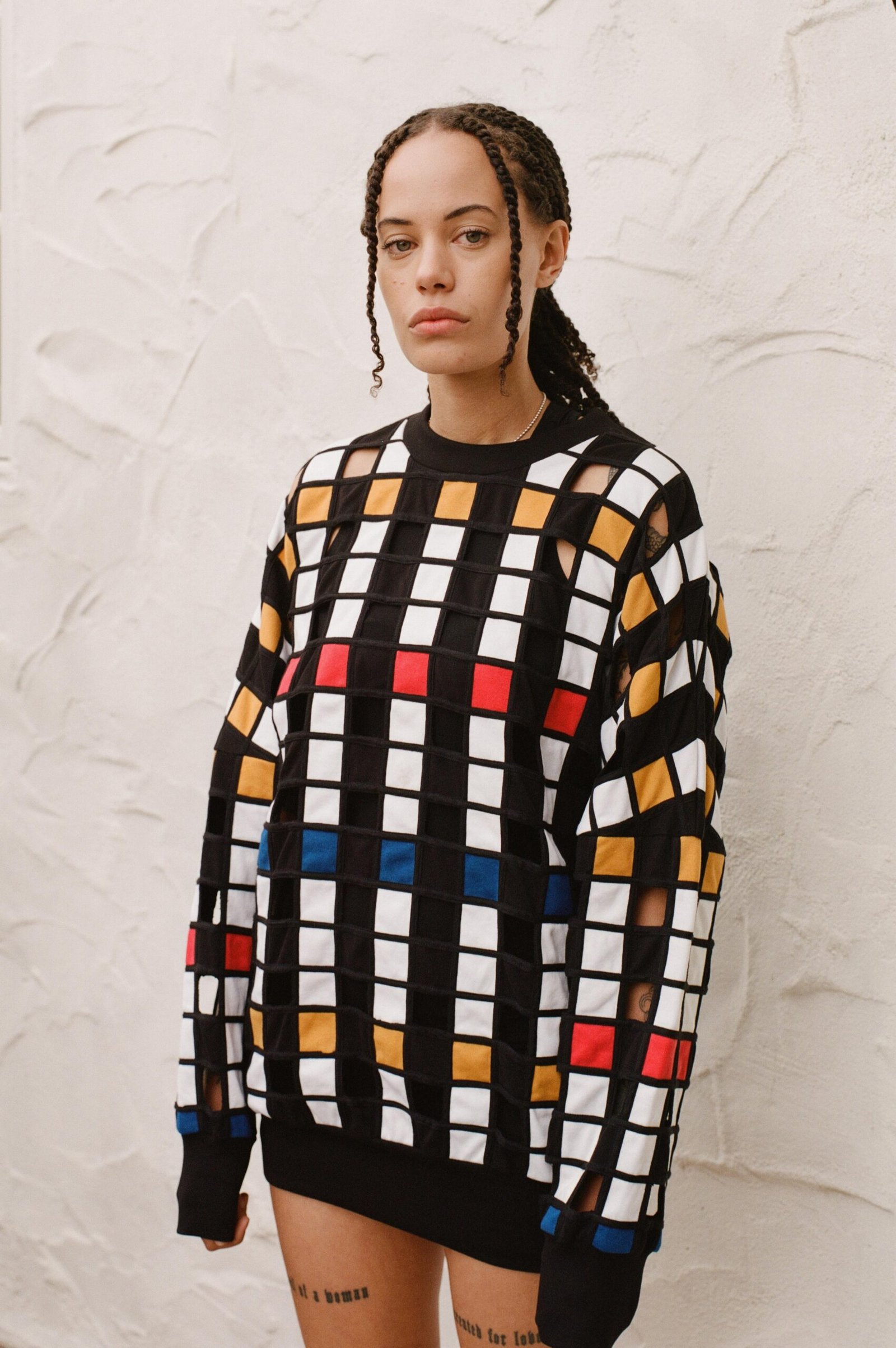 From pavements to parks, he would first compose them as paintings, tapestry and ceramic tiles, until he fought to turn these visions into a public reality. This sweatshirt is the study of his life's work on a tactile plane. Each square is intricately cut and sewn with extreme detail, ready to take the form of an oversized sweatshirt. After folding and unfolding our fabric like one would with origami, we crafted a special neckline with built-in structure that creates dimensionality. It features a thick cuff and a big bottom band with a bit of give. With relaxed shoulders, the sleeves hang by your side displaying the tropical palette superimposed upon this grid-like pattern. 
Sizing and Styling Guide:
The model's height is 5'7 ft and she comfortably fits into a size S. Made in our Womb Waffle, this sweatshirt is designed for a baggy fit and looks good worn true to size. If an oversized sweatshirt is what you're looking for, reach out to us and we can help guide you on how to accurately size this style. The model is wearing this sweatshirt paired with a classic black slip dress. You can choose to wear the future is braless (racerback) with a pair of cycling shorts underneath. Or, just throw on a black bikini or bra if you're comfortable. This piece looks good with a classic pair of sneakers. Before you choose to buy this style online, we encourage you to reach out to us on [email protected] offline with a photograph of yourself—to help us guide you pick the correct size—since each piece is made to order and is not eligible for an exchange / return / refund.