masahisa fukase study
$575
Harbinger of death; a lost soul; an astray lover; a forgotten ancestor. Throughout history, ravens have been a symbol of lore and literature. Angelic blackened wings descending from the sky, these birds are known to be magnificent survivors. Considered to be one of the most prolific photographers of post-war Japan, Masahisa Fukase spent 10 years documenting these dark manifestations of the heavens. Over the decade, Fukase travelled across Japan, capturing the melancholy of ravens in tandem with solitary scenes of the streets. Starting from the site of the Hiroshima Bomb, he made his way to Hokkaido (his hometown) and finally to his estranged wife, Yoko.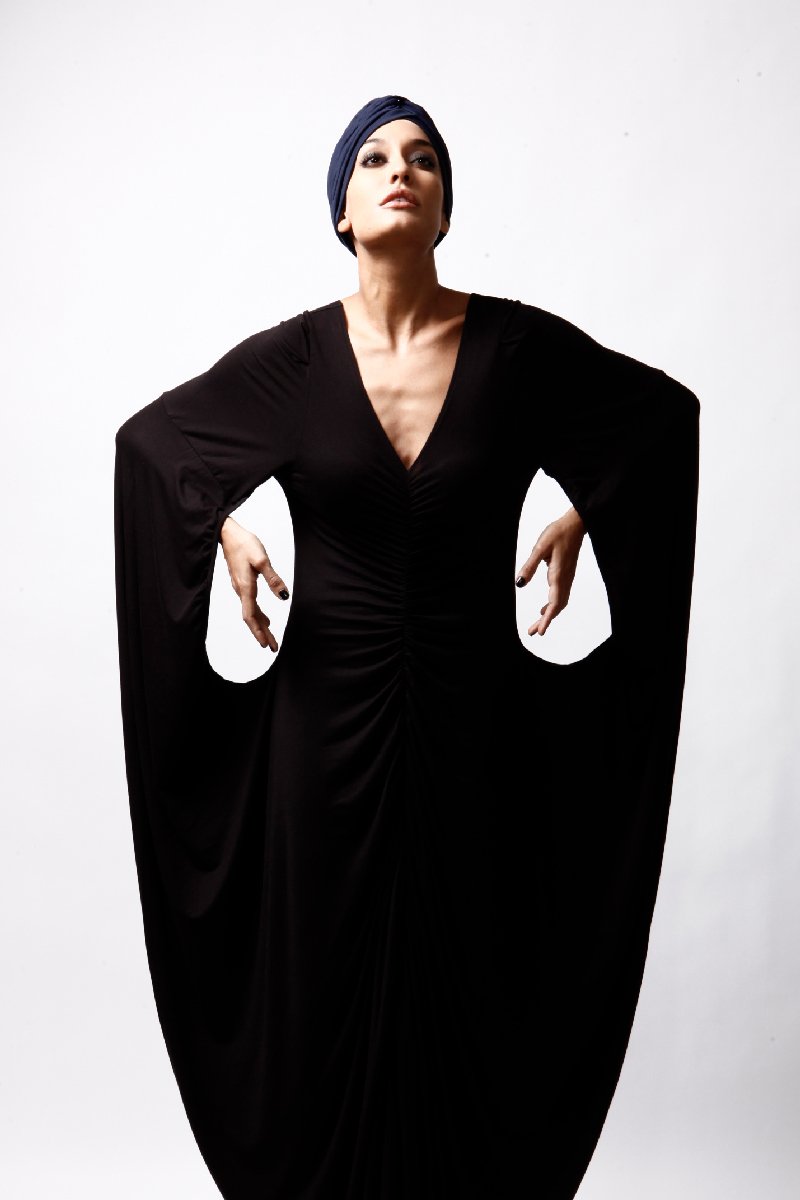 Japanese mythology would have us believe that ravens are creatures of loneliness, omens of tempestuous times. In this case however, Masahisa Fukase's photographs showcase his yearning, his heartbreak and his devotion. After an in-depth exploration of Fukase's 'Karasu' (Ravens), we designed a piece of clothing that expresses this obscure madness. Incorporating the love, loss and lust in a playful manner, this dress has an extended sleeve adjoining at the waist, much like a wing. It has an opening for your arms on the inner side of the sleeve. Made in our Yoganomic Modal, this performative piece drapes over the body as a floor length gown.
Sizing and Styling Guide:
The model's height is 5'7 ft and she is a size XS-S and is wearing our FREE size. Made in our Yoganomic Modal, this dress has a lot of flexibility and is designed as a performative piece. It is relatively easy to size and looks good worn true to size. So if you are a size XS, S, M or L, you can choose to buy the FREE size. If you are hesitant about sizing, reach out to us at team@obataimu.com and we will be happy to assist you.