dead fish walking study
$700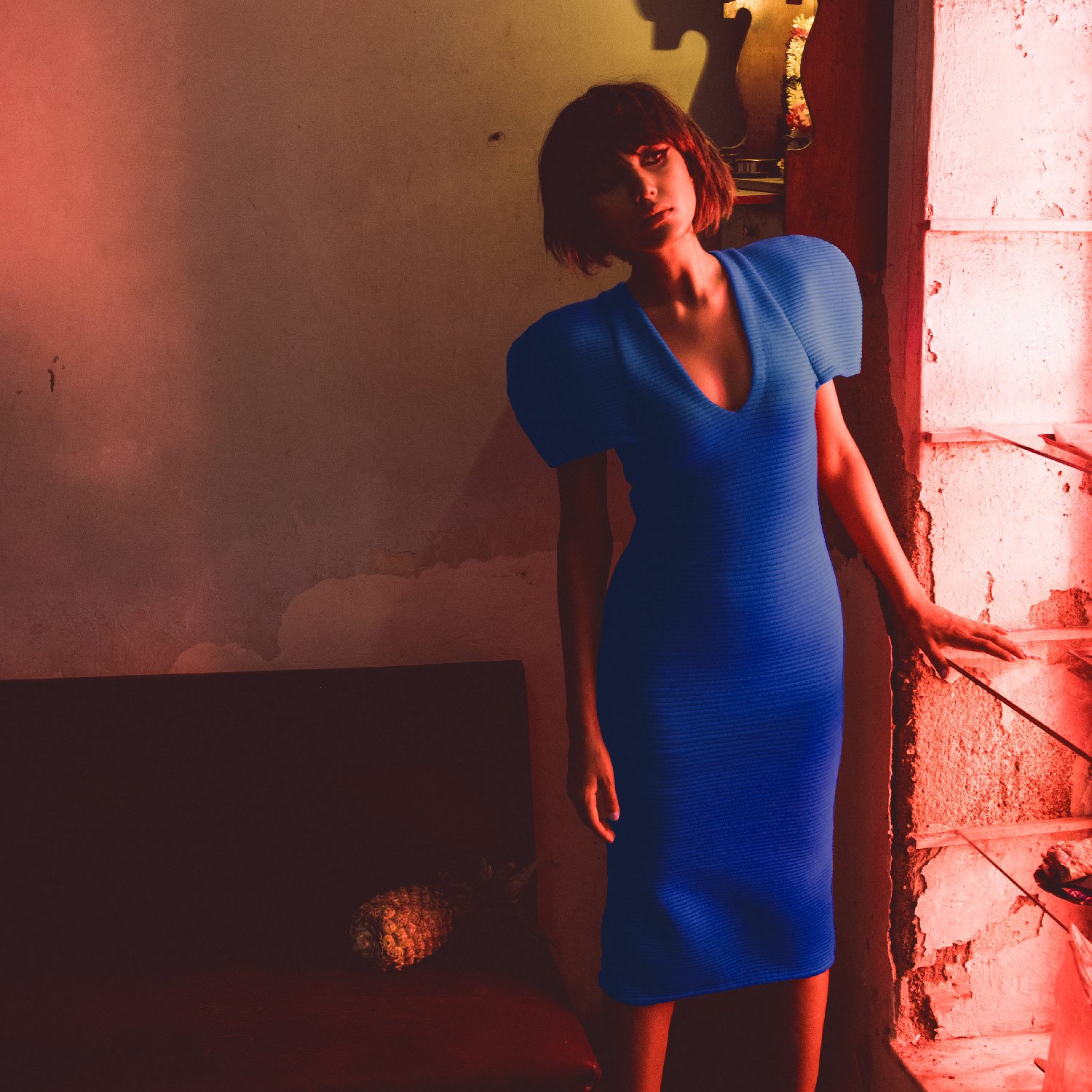 In lieu of escape, pufferfish use their highly elastic stomachs to scale themselves up to three times their size. A self-exerting mechanism, engaged when the fish feels threatened. Mirroring this defense tactic is our Dead Fish Walking (dress). Each panel is hand-quilted and tailored for ergonomic structure. Made in bright cobalt with inflated sleeves, it is our take on a 'blue alert'.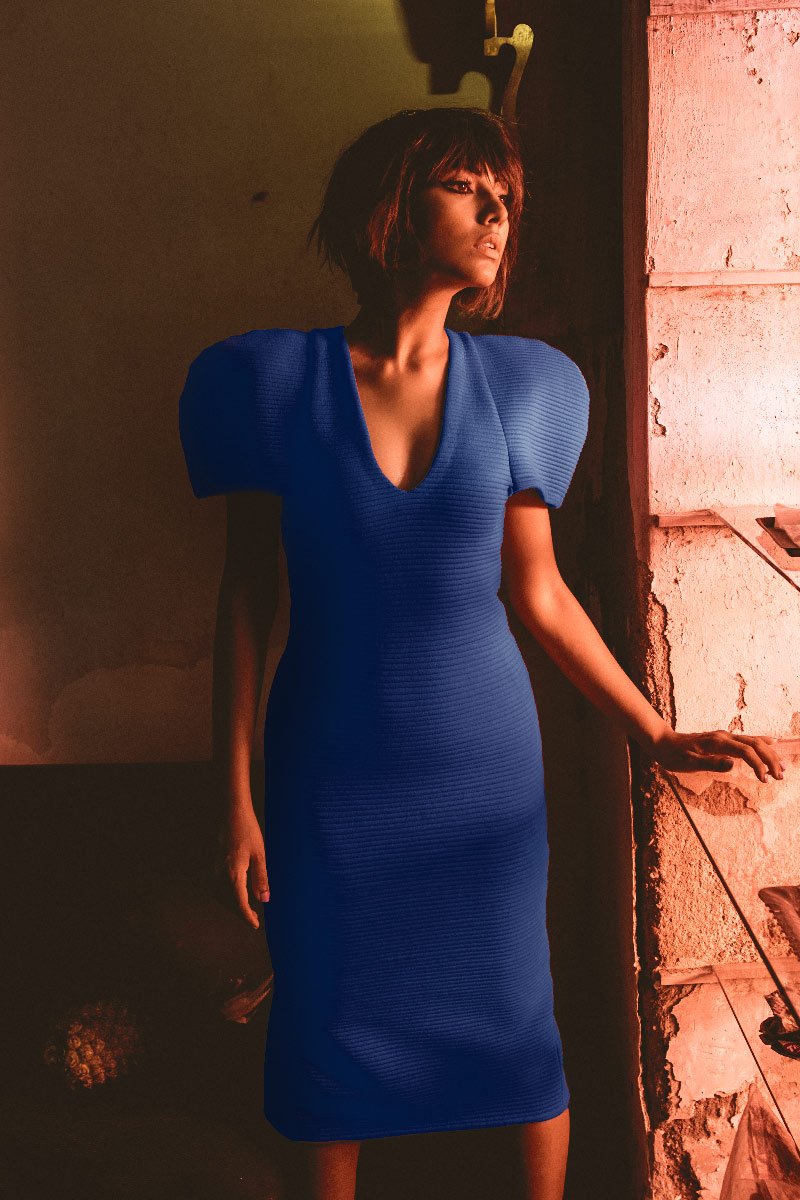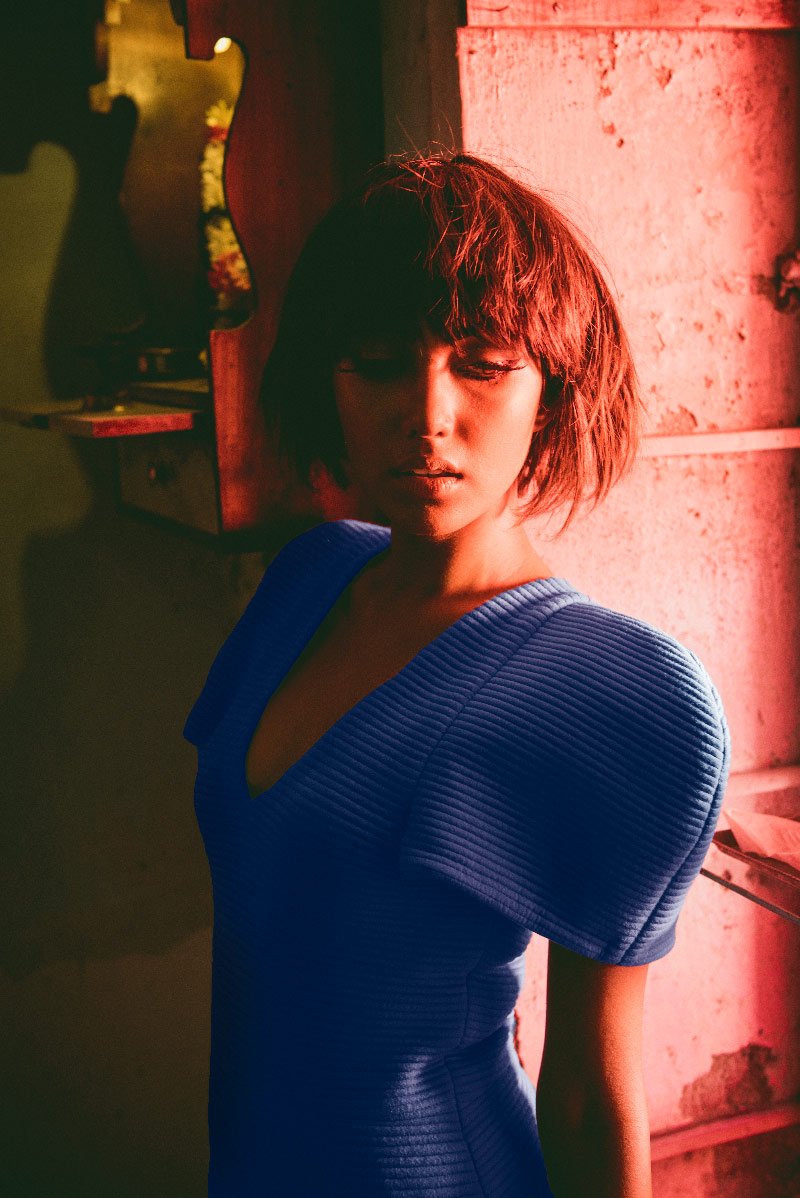 As early as 1853, two sculptors Leopold and Rudolf Blaschka, had created a similar 'blue alert'. On a sailing trip, the father-son-duo came across several rare species of fish, including a bioluminescent jellyfish. Captivated by the marine invertebrates, they thought to preserve their beauty in over 10,000 glass replicas. Each of their models were intricately handmade in clear, colored and painted glass with an unparalleled dedication to craft.
Today these sculptures are admired in Guido Mocafico's photographic studies. His exquisite shots allow us to dive beneath the ocean's surface to a rarely seen world, revealing the surprising biology of some ancient species. Mesmerising as they are, sadly many of these creatures are endangered today, and become an eloquent plea for the conservation of our marine biodiversity.
Sizing and Styling Guide:
The model's height is 5'5 ft and she comfortably fits into a size S. Made using our unique technique of quilting, this dress is tailored to fit you right. It sculpts the female figure, and looks great paired with a classic pair of heels. Before you choose to buy this style online, we encourage you to reach out to us on [email protected] offline with a photograph of yourself—to help us guide you pick the correct size—since each piece is made to order and is not eligible for an exchange / return / refund.