exotic landscape and memory study
$900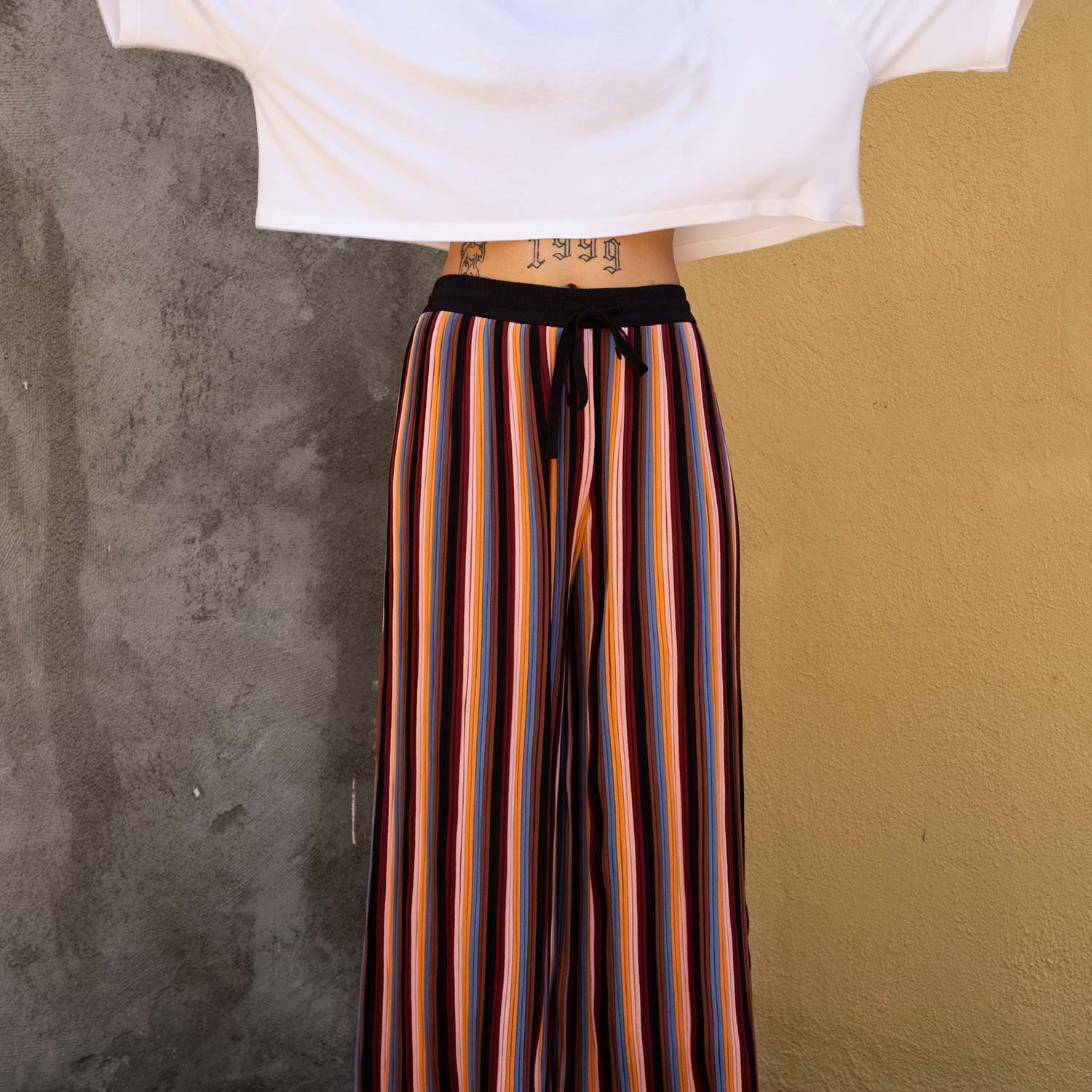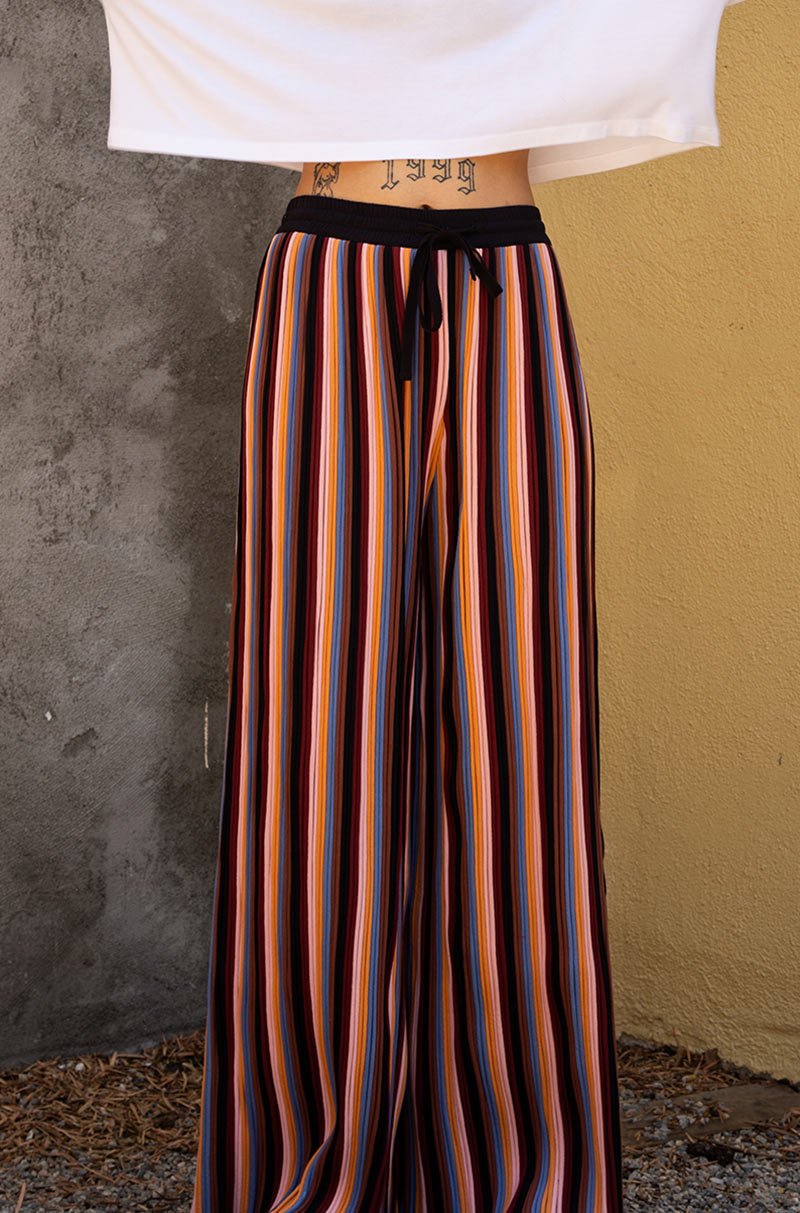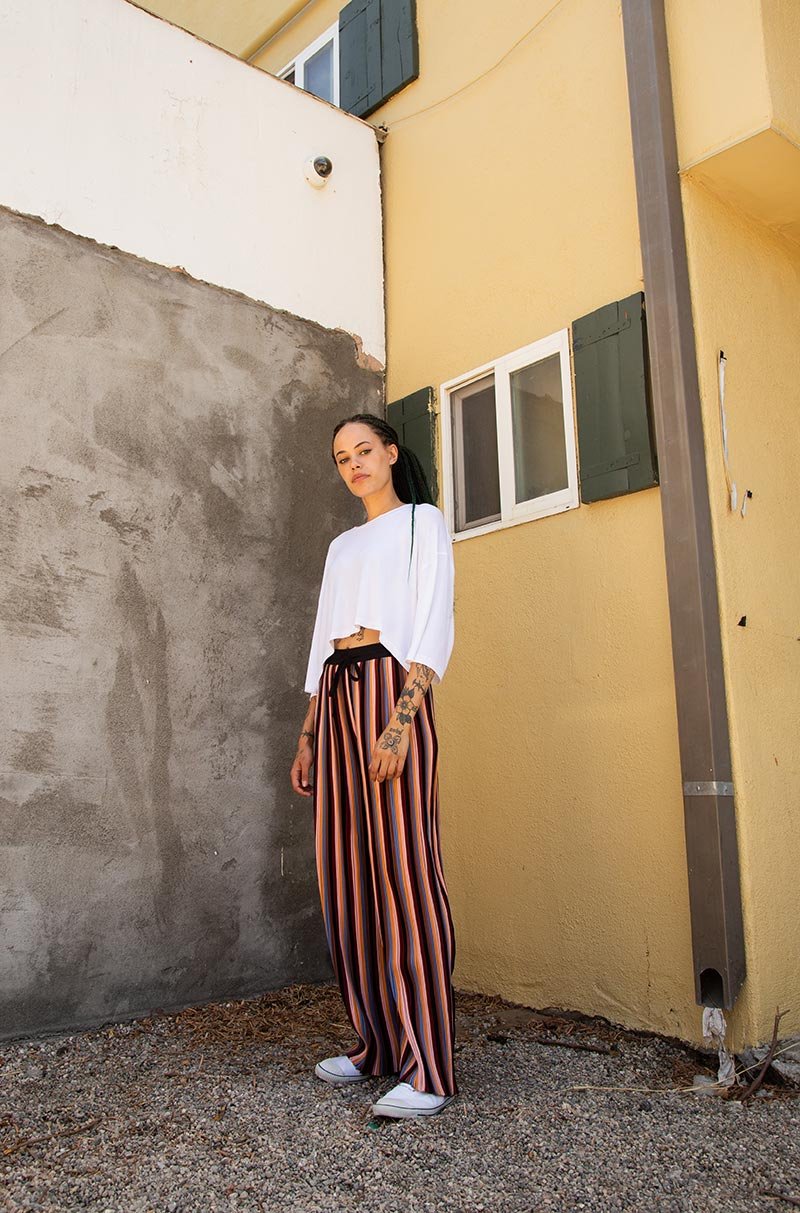 But on our return we decided to never look at the photographs again, they just felt inadequate. We realized, somethings are just more palpable left alone in our imaginations, where they can be blurred into a multi-sensoral supernova. To record this trip in a new way, in our own way, and to share it with the rest of our tailoring studio and design team—we devised a new tapestry technique. We cut from strips from our t-shirt fabric, then dyed in a range of colors from this landscape by hand, and stitched then together in a visceral blur—that became this very special artisan pant.
Sizing and Styling Guide:

The model's height is 5'7 ft and she comfortably fits into a size S. Made in our Cloud Cotton, this pant looks good worn true to size, with a bit of room. The model is wearing this pant paired with the compulsive daydreaming (winged tee) in a classic white. You can choose to wear this with the future is braless (racerback). Or, just throw on your favorite cropped tee. This piece looks good with a pair of sneakers or chunky shoes if you are stepping out. Before you choose to buy this style online, we encourage you to reach out to us on [email protected] offline with a photograph of yourself—to help us guide you pick the correct size—since each piece is made to order and is not eligible for an exchange / return / refund.