gujarati art deco study
$450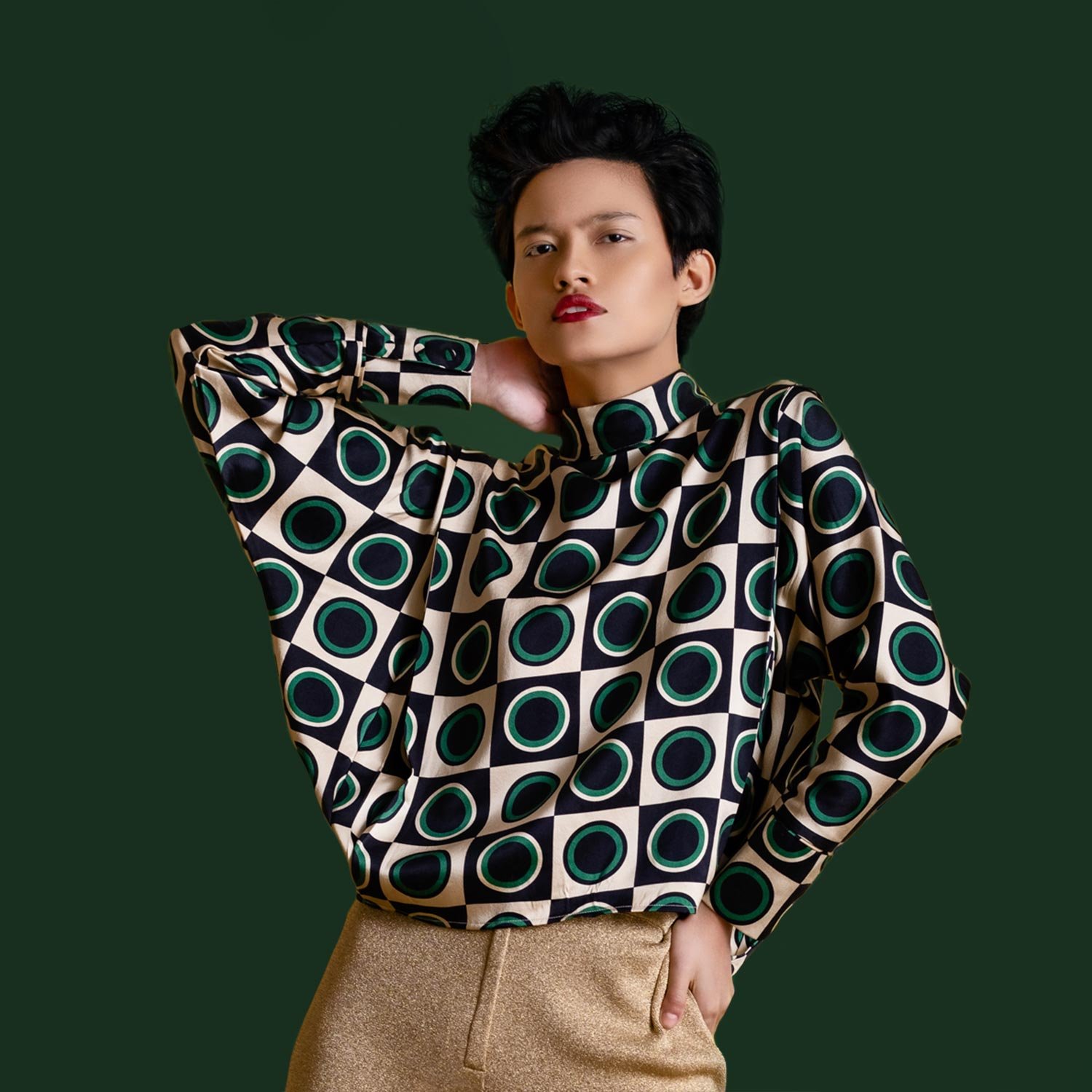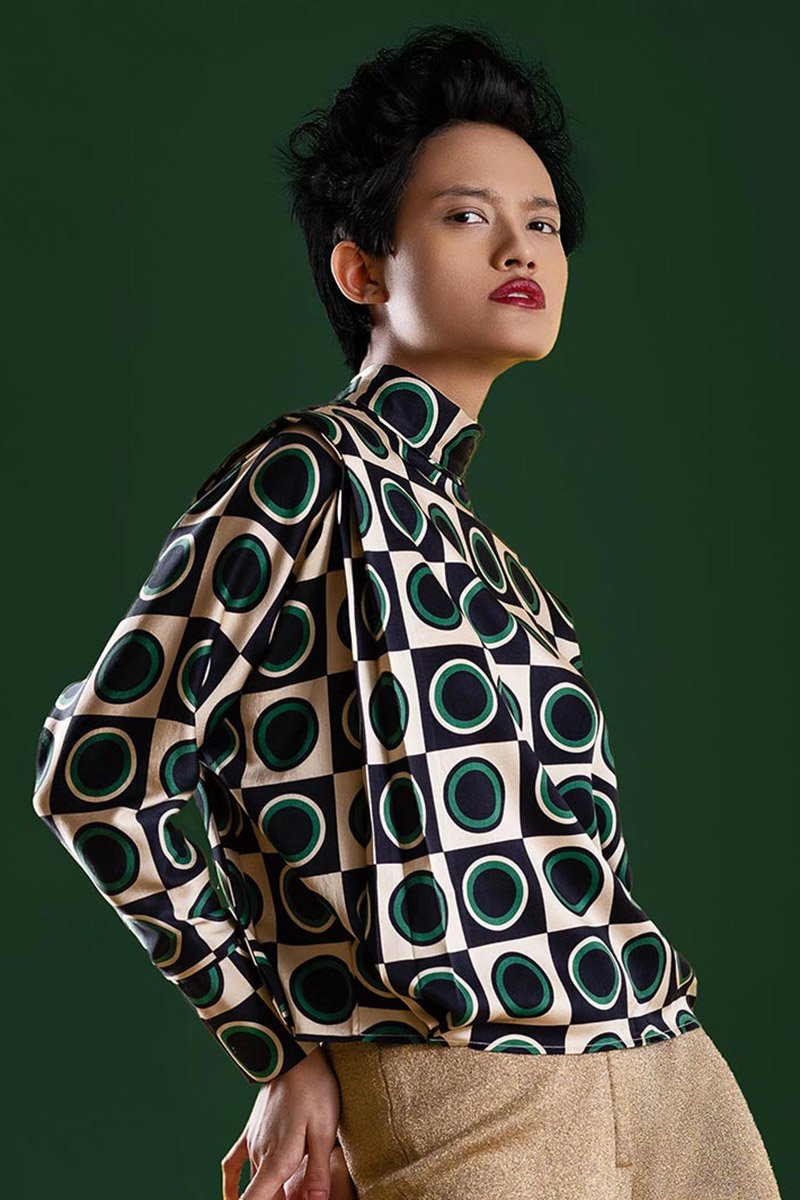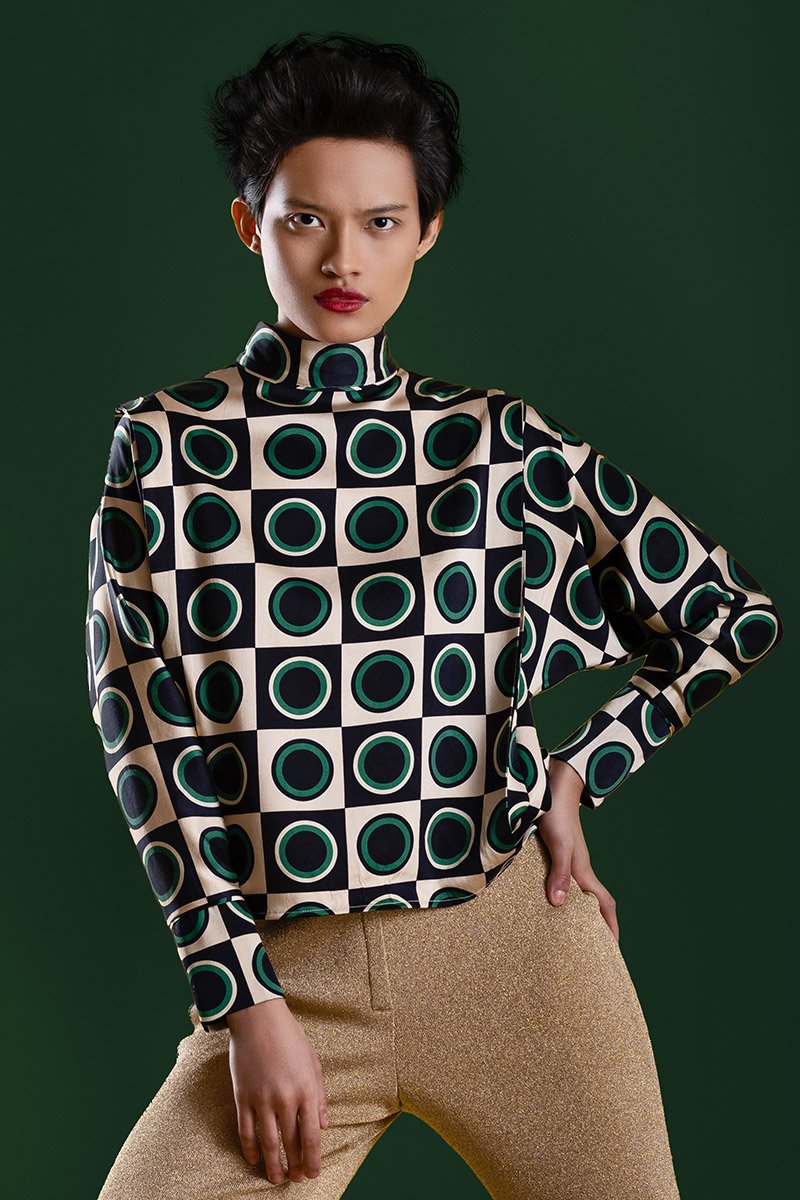 This tile print and also the pleats and pattern of our silk shirt are all inspired by this aesthetic. As there is a huge Gujarati community in Bombay, these marvellous stylised features can be uncovered in many pockets of the city. Steam punk versions of these colorful art deco tiles have even made their way to the patterns on the back seats of our Bombay black and yellow taxi cabs—famous for their funky interiors.
Sizing and Styling Guide:
The model's height is 5'8 ft and she comfortably fits into a size S-M. With pleated shoulder seams, this shirt is tailored to fit the female body just right. It looks best worn true to size. So if you are size S-M, buy an S-M. It is made in our most lustrous fabric, Liquid Silk and features buttons at the cuffs and the nape so you can glide in and out with ease. If you are particularly voluptuous, you can still choose to buy your true size to accommodate your curves. So if you are a size S-M, buy a size S-M. We think this shirt looks best when you blouson with a pencil skirt, a blazer and a pair of heels.